Tour Lisbon 2 - The city of hills - Bairro Alto - Mouraria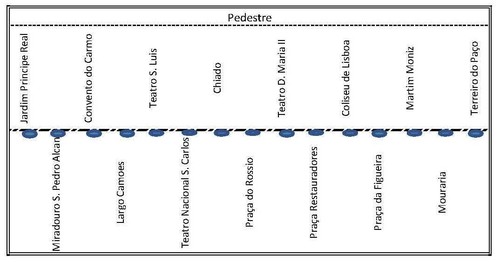 Distance: 3.5 kms. Difficulty: Low Circuit: Urban Duration (approx): - Pedestrian - 4/5 hours
Places to visit:
Praça Principe Real (Garden Royal Prince): Garden with a cedar with 20 mts height, sore the reservoir water patriarchal.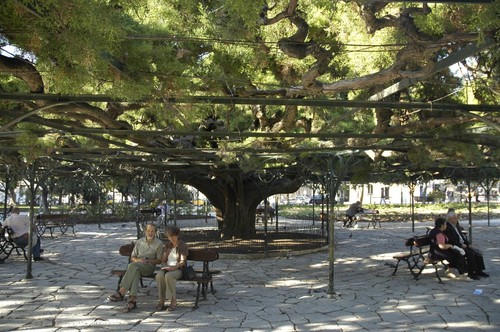 Miradouro S. Pedro de Alcantara (Viewpoint S. Pedro Alcantara): View downtown Lisbon, S. Jorge Castle and Tiles panel where you can identify the locations that can be seen from the viewpoint.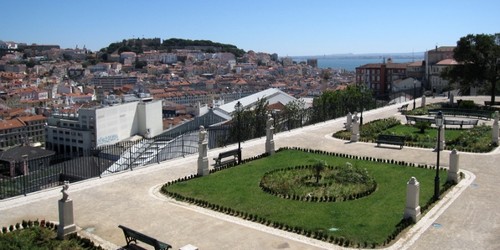 Convento do Carmo: Church and Convento do Carmo, was founded in 1389 by Nuno Alvares Pereira, the Holy Constable, in memory of victory of Aljubarrota. Works Museum of Architecture, the oldest museum in Portugal.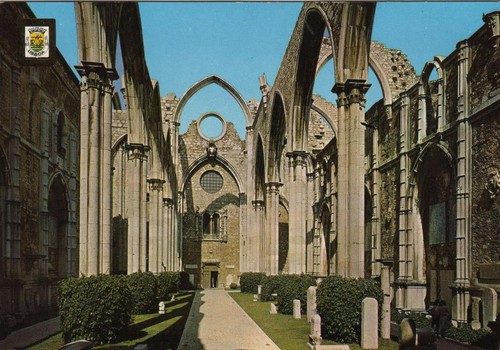 Largo de Camoes: In the center of the square is a statue of Luis Camoes, Poet "The Lusiadas".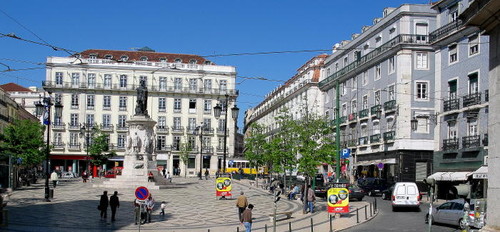 Teatro S. Luis (S. Luis Theater): Founded in 1894 by a theater manager of Rio Janeiro, was film room and currently and stage cultural and educational activities.

Teatro S. Carlos (S. Carlos Theater): Founded in 1793, remains to timeliness as single theater devoted to opera and symphonic choral music, set in a historic center.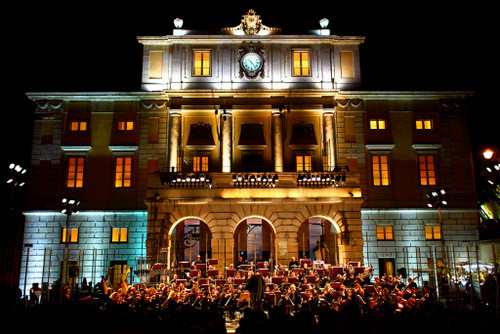 Chiado: Place located between Bairro Alto and the downtown, frequented by literary figures and the bohemian life of the city.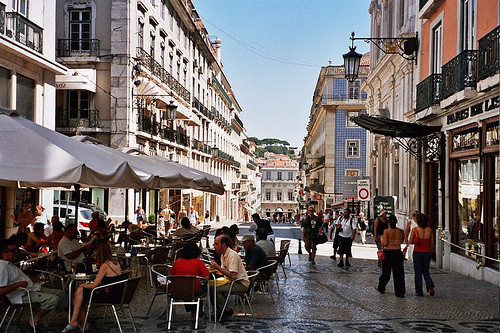 Praça do Rossio (Rossio Square): Also known as D. Pedro V Square, one of the nerve center of the city, where we found the statue, the twin sources, the National Theatre D. Maria II and the architecture of their driveways.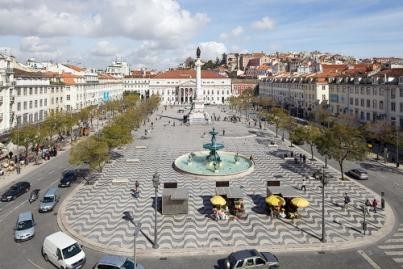 Teatro D. Maria II (D. Maria II Theatre): Founded in 1836, around the time of the birthday of Queen Mary II of Portugal, was later leable by Passos Manuel (Prime Ministry of Monarchy), Almeida Garrett the organization to think the theater. Built with the neoclassical style.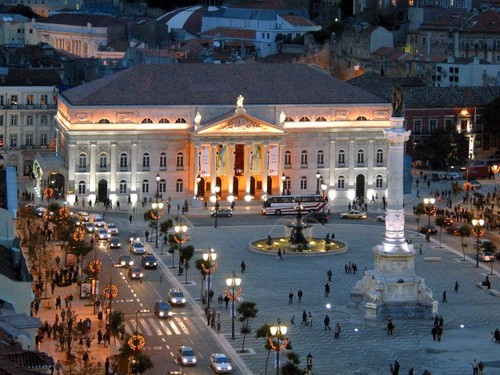 Praça dos Restauradores (Square of Restores): Situated in plea city next to Rossio, sports a obelisk in the middle of the square recalling the liberation of the country from Spanish rule in December 1, 1640.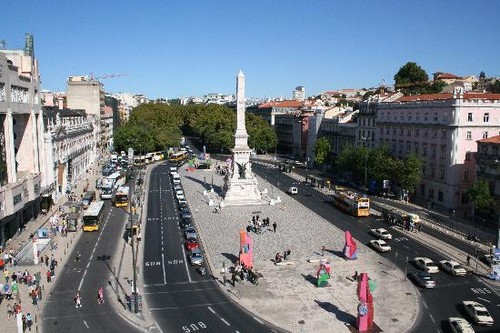 Coliseu dos Recreios (Lisbon Coliseum): Opened in 1890 as the great room of Lisbon shows. Innovative by its architecture in iron.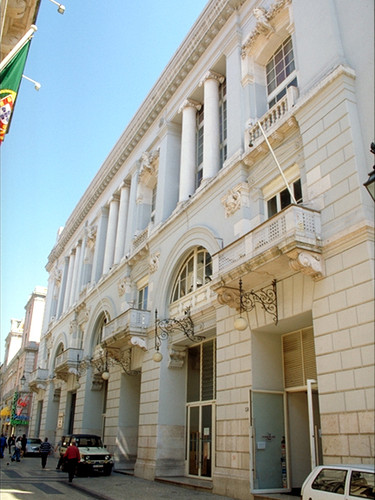 Praça da Figueira (Figueira Square): Before the 1755 earthquake, was occupied by the Hospital of All Saints. After the earthquake, was transformed into the main market of Lisbon. Currently bearing the statue of King Joao I.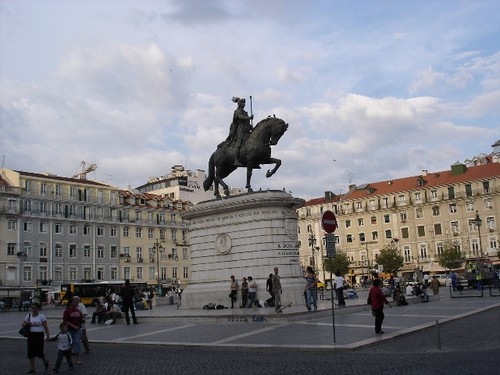 Praça Martim Moniz (Martim Moniz Square): Square with the name of a knight who defended the entering one of the access doors to the Moorish castle (St. George), at the time of the conquest of Lisbon by D. Afonso Henriques. For this square we can enter the Moorish quarter.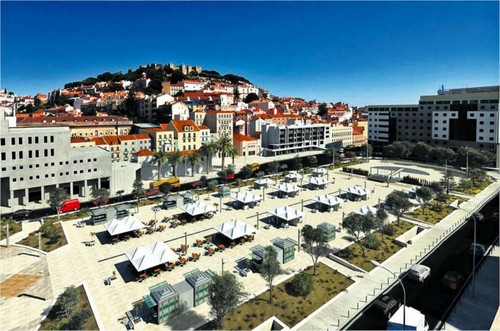 Mouraria: One of the most typical neighborhoods of Lisbon, the name given by D. Afonso Henriques, after the conquest of Lisbon from the Moors, confining that zone to Muslims. With its melodies and chants led to Fado. Its greatest exponent is due to Maria Severa, singer who lived in that neighborhood.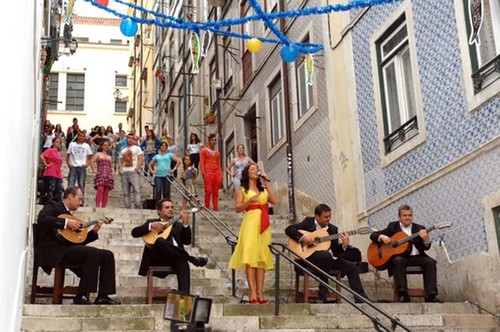 Post by: António Duro