Cultural heritage - historical - architecture - 

religious.

Gastronomy - Wine and Olive Oil

 .
Duration – 1 week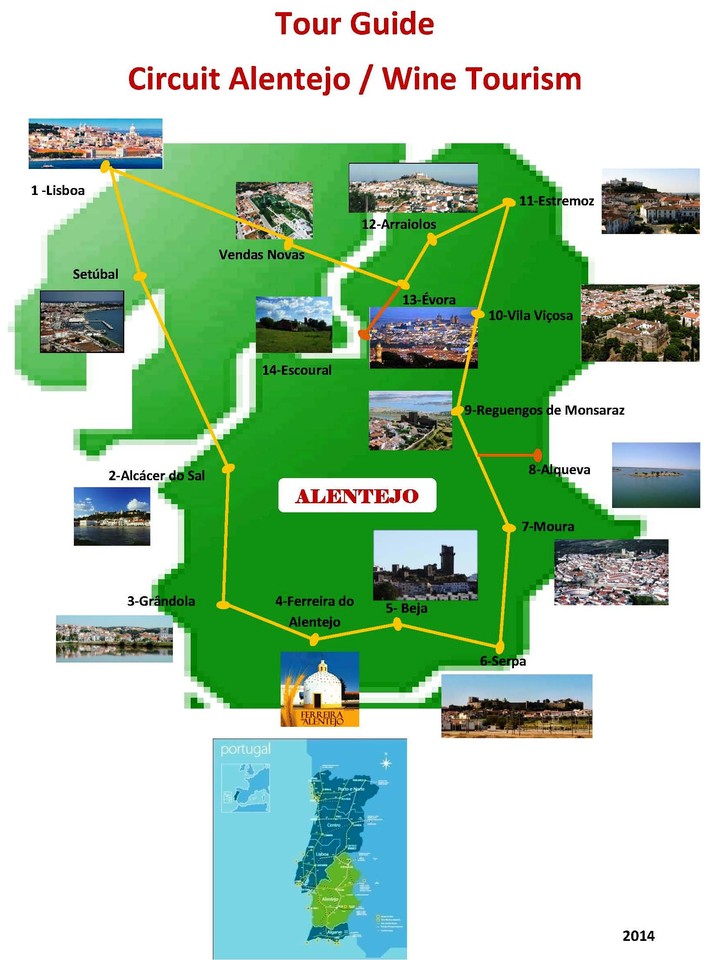 1 - ALCACER SAL
Travel: Lisbon »Alcacer do Sal: 90 kms.
Travel time (expected): 1h15m
The City
Alcacer do Sal is a historic city, leaning in amphitheater on the River Sado, populated by old medieval quarters and topped by a Muslim base castle. Alcacer do Sal is the seat of a large city (the second largest in the country), with 1479.94 square kilometers of area, but only just over 13 thousand inhabitants, divided into four parishes: Floodgate, Saint Martin, and Lump Union Parishes of Alcacer do Sal (Santa Maria do Castelo and Santiago) and Santa Susana.
The county is bordered to the north by the municipalities of Palmela, Vendas Novas and Montemor-o-Novo; northeast, in Viana do Alentejo; the east by Alvito; the south by Ferreira do Alentejo and Grândola; west, also Grândola, through a Sado Estuary arm and northwest through the Sado Estuary, in Setúbal.
A few kilometers from the city of Alcacer, following the course of the Sado river downstream, is the Natural Reserve of the Sado Estuary, which develops over about 23,160 hectares, most of which corresponding to wetlands in particular canals, estuaries and marshes.
Castelo de Alcácer do Sal/Pousada (Sal / Hostel Alcazar Castle)
Archaeological Crypt of Alcazar Castle - Lower Floor INN - Alfonso II
Daylight saving time (July and August): 9h30-13h, with last entry at 12.30; 15h-18h30, with last entry at 18.00.
Winter hours: 9 am-12.30 pm, with last entry at 12pm; 14h-17h30, with last entry at 17.00.
NOTE: The last entry is made always half an hour before closing time.
The crypt is closed on Monday.
Twenty-six centuries of history intersect in the Archaeological Crypt of Alcacer do Sal Castle, inaugurated on 18 April 2008. The underground, dug in the basement of the fortress and the former Convent of Aracaeli Today, it hosts the INN Afonso II offers a real time travel. In a unique atmosphere, you can see traces of all the peoples who lived on the hill at the foot of which stands the city and then left their mark.
 This discovery occurred in the mid-90s, with the recovery project of the ruins and their conversion to tourism. Excavations then carried out by the late archaeologist and authority of alderman, Joao Carlos Faria, revealed traces of the Iron Age, dating back to the sixth century BC, as well as structures from the Roman period and the Islamic occupation, covering a considerable area.
In the Convent of the project area met medieval walls and also the post Christian reconquest time, partially grounded in Roman walls which, in turn, overlap the older pre-existing structures, dating from the Iron Age. Thus coexist in the same space findings with over 2,500 years of each other.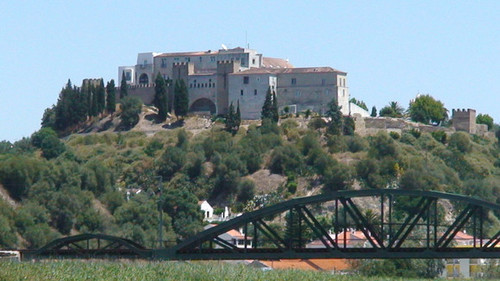 Fórum Romano de Alcácer do Sal (Roman Forum of Alcacer do Sal)
In addition to the time diversity, the traces shown a plurality of types. Along with numerous objects, is a concourse with a width of 3.50 meters and at the beginning of the Roman occupation, was provided with a drainage ditch; buildings with some grandeur that can translate the existence of a prime area of the urban agglomeration; as well as a Roman temple whose imbricated structures in an extremely rare architectural complex.
The massive ruins, properly cleaned and prepared, then provide a differentiated reading of times there overlap of the oldest in the fifth century BC to the most modern in the 17th century.
Near the Castle of Alcácer today INN, are two archaeological sites dating back to the Iron Age. These structures are identified as part of the "Roman Forum Salacia Urbs Imperatoria".
 The Roman Forum, discovered in 1983, has a great wall built entirely in stone and a rectangular room, made up of white-gray marble slabs.
 Everything suggests that these structures extend into the area now occupied by the Church of Santa Maria, and can be built up before a set that would occupy an area of 80x40 meters, corresponding to a "Provincial Forum".
The estate found also highlighted some fragments of inscriptions, statues and pieces of marble friezes frames.
These buildings were also occupied during the Muslim period (8th to  11th century) as witnessed by the remains of housing, food storage silos, water pipes and tanks found at higher levels.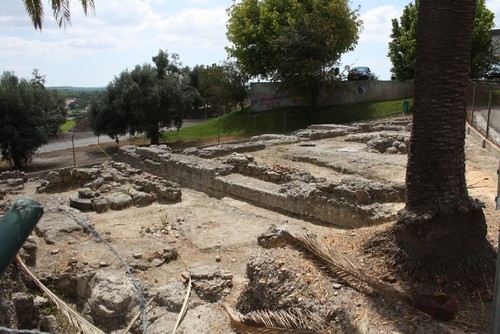 Gastronomy
The gastronomy of Alcacer Sal press for its wealth. Based on the Mediterranean trilogy that combines bread, olive oil and wine, the locals loved him herbs and other products of the earth, especially the lamb, pork and game.
Another highlight is the role of rice, pine nuts and other specialties that seasonally born spontaneously in the fields of the county, the case of wild asparagus, the túbaras or carrasquinhas.
Are recognized as regional dishes: eel stew, bread or potato crumbs, roasted lamb in the oven, fried rabbit to St. Christopher, rebolão potatoes with pork ribs, lamb stew, purslane soup, fish soup, bass grilled, mass fish, seasoned beans, bread soup (diversified dish that you can eat with: olives, cod, grapes, figs, fried fish, hake, sardines or clams). Also noteworthy are the traditional manufacture products such as sausages and sheep cheeses, which are greatly appreciated.
The Alcacer do Sal of gastronomy displays still the convent sweets. Are famous their revenues (some secret) in which the quality of foodstuffs was combined with the mastery of Makers to produce exquisite palates. We must certainly not help but enjoy the pinhoadas, the pie pine nuts, sweets eggs, honey cake, the curd cheesecake, the salatinos, the real cake and bean cakes and almond.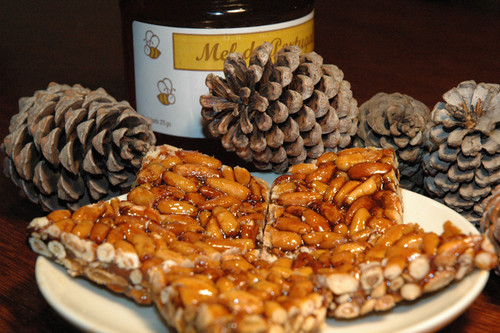 WINE AND OLIVE OIL
Alcacer do Sal
Herdade da Comporta
Holds space, EN 253, 1 km
7580-682 Comporta
Alcacer do Sal
Tel .: 265 499 900
Fax: 265 497 547
Email: adega@herdadedacomporta.pt
Web: www.herdadedacomporta.com
The wine project of Herdade da Comporta is now a success, recognized in several national and international competitions: 
Ultimate Wine Challenge - NY 2014
Herdade da Comporta Tinto 2011-91 points
Chão das Rolas Tinto 2013-90 points
Wine Enthusiast Magazine 2013
Parus Tinto 2010-92 points
Parus White 2011-91 points
Parus Tinto 2011-90 points
Parus White 2012-90 points
Herdade da Comporta Tinto 2009-87 points
Chão das Rolas Tinto 2012-85 points
International Wine Challenge 2013
Herdade da Comporta Red 2009 - Silver Medal
Floor of the White Doves 2013 - Bronze Medal
Chão das Rolas Tinto 2013 - Recommended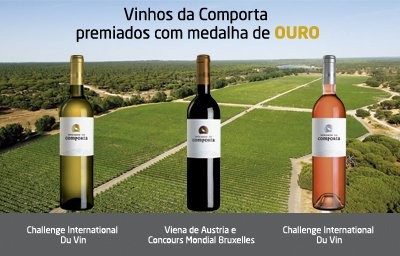 Herdade do Portocarro (Homestead Portocarro)
Apartado 2023- Sao Romao do Sado
7595-040 Torrão
Email: capitao2@kanguru.pt
Head: José A. L. Mota Captain
The red wine "Crazy Horse 2009" Portocarro of the Estate, the Alcacer do Sal municipality was considered the best Portuguese red wine and obtained the best classification in all categories of wines that were tendered in an organization of Vestigius Wine Bar, Lisbon , and joined six experts, independent and prestigious, who evaluated 160 Portuguese wines references, spread over seven categories, and classified by us points. The proof that distinguished the local wine held from 26 to 30 March 2010
Herdade das Soberanas (Estate of Sovereign)
Monte Sovereign Low (Estate)
7595-077 Torrão
Alcacer do Sal
Tel .: 213844299
Fax: 213878419
With the 2006 harvest, was born the XS, which demonstrates the excellence of our grapes and the typical features of their profile.
We assume the XS with total freedom batch composition from year to year of the existing red varieties in our vineyard in particular Alicant Bouschet, Trincadeira, Aragonese, Alfrocheiro and Ink Caiada. Matures twelve months in French oak barrels and stainless steel vats and makes a bottle stage, which can go up to twelve months, where he acquired a great complexity, before going to market.
It is produced every year.
Awards:
- Commended Medal, International Wine Challenge 2010, England
- Gold Medal, Competition MUNDUSvini International Wine Academy 2010, Germany
- Gold Medal, China Sommeliers Wine Challange 2012, Shanghai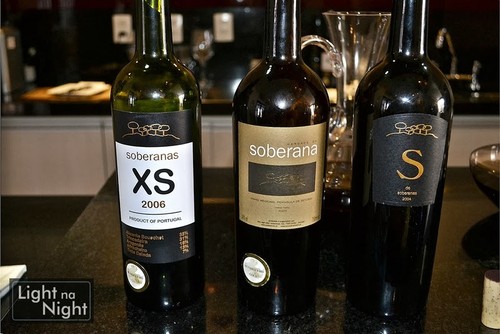 Herdade da Monteira (Homestead Monteira)
Homestead Monteira - Apartado 74
7580-320
Tel. 932705007
Email: terrasdecaminha@gmail.com
Along the Alcacer do Sal, Herdade da Monteira develops his vineyard with high tree density in 4 acres of sandy soil.
24,000 plants of Albariño grape varieties, Touriga Nacional and Touriga Franca give rise to wines of complex aromas, floral notes, great structure and high quality acidity, intense aromatic notes and long finish.
The Monteira the Estate wines are the result of various transformation processes made with great accuracy and with great dedication and passion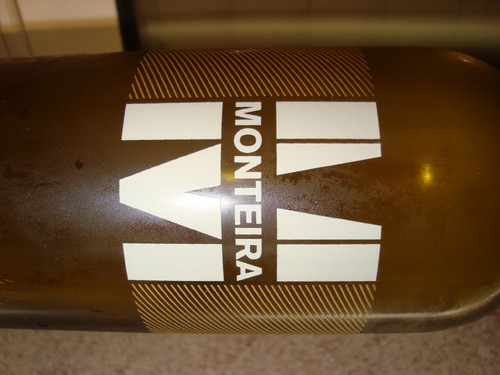 to be continued...

Post by: António Duro